Laser Electrical Blenheim actively supports local clubs and communities. Below are some programs we are proud to help.
With a reputation for excellence in customer service, we take pride in delivering high quality workmanship across a broad range of electrical services including electrical wiring, security, under-floor heating, central vacuum system, fire, solar heating, repairs and maintenance services in all sectors.
Originally Murray Brown Electrical, Laser Electrical Blenheim has been operating as an electrical company specialising in general electrical installation since 1979.
Our team at Laser Electrical Blenheim are all equipped with the knowledge to get the job done and we have the dedication to quality and performance required to excel in today's changing technological environment. We pride ourselves with being able to back up all our services by providing a 24/7 service so we won't leave you stranded.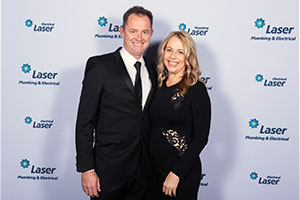 Laser Electrical Blenheim is very passionate about providing eco friendly services. In 2008, we made a commitment to ensure we continue to remain market leaders and undertook training to become an Ecosmart accredited company. All our electricians are registered Ecosmart electricians. This is to ensure that our customers are receiving the best possible service when it comes to discussing their energy requirements.
Need a 'Totally Dependable' electrician? Contact Laser Electrical Blenheim today!
---
The Laser Guarantee
When you hire a Laser Electrician, you'll receive our 'Totally Dependable' service, guaranteed.
Timely delivery
Promise of care and skill
Appropriate work for customers' needs
Well-presented, professional employees
Ensure responsibility of material supplied
Honour manufacturer's guarantees (labour warranty on manufacturer's products is limited to 12 months)
Meet and frequently exceed our customers' expectations
Lifetime warranty on workmanship
---
Accreditations
Eco-Smart Accredited
Members of Master Electricians
$10,000 Workmanship Guarantee
Accredited Members of the NZ Security Association
Members of NZ Fire Protection Association
Fully Qualified and Certified Staff

Electrical Inspectors
Registered Electricians
EcoSmart Electricians
Fire Alarm Technicians
Security Technicians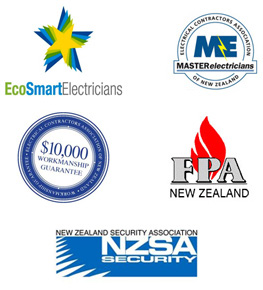 ---
Awards
Market Share Success - Bronze
Outstanding Growth - Bronze
Franchise of the Year - Silver
Excellence in Operation - Gold
Excellence in Systems - Silver
---
Community Support
Laser Electrical Blenheim actively supports local clubs and communities. Below are some programs we are proud to help
Employer & Supporter of Volunteer Firefighters
Life Education Marlborough Team
Life Flight
Marlborough Golf Club, Fairhall - Earthquake Appeal Fundraising Golf Tournament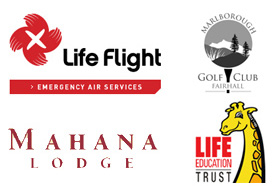 Life Education Marlborough Team
Thank you for helping to make Life Education an outstanding success in Marlborough.

Your sponsorship has enabled the Life Education Trust Marlborough to get up and running with fantastic results. In 2007, our first full year of operation, 4,153 students attended classes in the mobile classroom. We visited schools from one end of the region to the other; reaching students at preschools, primary and intermediate levels from Rai Valley to Kaikoura. Only three schools in Marlborough have yet to participate in the Life Education programme and we continue to expand horizons with the introduction this year of schools in St. Arnaud and Murchison.

It has been a tremendously busy time establishing the programme in Marlborough and we simply could not have achieved such success without your support. Now that we've got the fundamentals in place we can turn an eye to enhacing relationships with our sponsors. As a partner in our success, we really want to ensure that your needs are being met and that you have the opportunity to make the most of your association with Life Education Marlborough.

As a first step, one of our Trustees will be in touch within the next month to arrange a time to explore ways in which we can work with you to ensure your relationship with Life Education is as fruitful as possible."
Life Education Marlborough Team

---
---